Quality CBD oil, real results.
Quality CBD oil products can be hard to find nowadays, but at we've made it our mission to provide, what we believe, is the best 500mg CBD oil in the UK at a reasonable price.
Complete nutrition
Omega fats, cannabinoids, and terpenes. All-natural.
Plant-based
Sustainable vegan ingredients. Cruelty-free.
Convenient
Supplied in a 10ml bottle with an easy-to-use dropper.
Affordable
From only £0.05 per milligram. Subscribe and save 15%.
"I've purchased the 500mg CBD oil from this company twice already and intend to keep doing so…"
"Great products, customer service and prompt delivery! Highly recommended…"
"Absolutely love the products that this company offers. I feel CBD has really benefitted many aspects of my lifestyle…"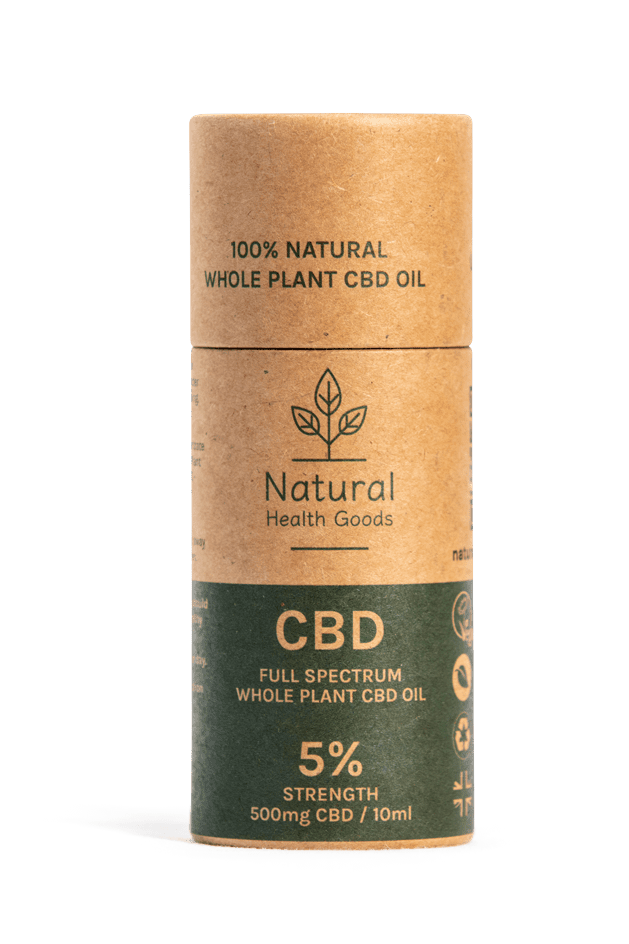 "Having something to help me chill in the evenings and get a good nights rest has been awesome…"
"Tried this company for the first time last month and will not be going anywhere else…"
"Been using my 5% CBD oil for months now and I love it. Wasn't sure what to expect but overall I'm really pleased…"
Reasons to ❤ our 500mg CBD oil
CBD Oil UK Dosage Guidelines
At the time of writing the UK Food Standards Agency recommends not to exceed 70mg of CBD per day.
The World Health Organization has also stated that CBD is generally well tolerated with a good safety profile.
500mg CBD Oil Dosage Table
| | |
| --- | --- |
| No. of Drops | CBD Dosage |
| 1 drop | 2.5mg CBD |
| 2 drop | 5mg CBD |
| 3 drop | 7.5mg CBD |
Frequently Asked Questions
What is CBD oil?
CBD oil has quickly become extremely popular in the UK because of how it communicates directly with the human endocannabinoid system. Many people take a CBD extract supplement because it helps them to relax or stay calm, while others may use it to promote healthy sleep or aid recovery.
There is a wide range of products that can be made from the hemp plant but our sole focus is on producing the highest quality pure CBD oil to all our customers here in the UK.
How do I take CBD oil drops?
It's easy! Place a couple of drops under your tongue and hold for 60 seconds before swallowing. You can remove the pipette but make sure to keep still and let the oil absorb for maximum absorption.
To get the most effective dose, you can take CBD drops several times per day. We recommend 3 times per day.
What does your full spectrum CBD oil taste like?
It's a natural flavour, there are no added flavours whatsoever.
Our CBD oil gets its taste from the terpene profile found in the cannabis plant. Hemp products can sometimes have a bitter taste because of the natural ingredients.
What are the ingredients of your CBD oil?
Our all-natural CBD hemp oil is made from quality ingredients only. It's a full-spectrum, whole-plant hemp extract blended with organic hemp seed oil as the carrier oil. The organic hemp seed oil contains essential fatty acids that are related to an array of health benefits.
We use hemp oil instead of MCT oil because of its high antioxidant levels and its ideal ratio of omega-3 to omega-6 fatty acids.
Where is your organic hemp extract sourced?
Our hemp plants are grown with love and care on the same family-run European hemp farm. We've carefully selected who we work with to consistently produce our oils to an extremely high quality.
How long does a 10ml bottle of CBD oil last?
One bottle of our 500mg tincture contains approximately 200 drops. On average most users will use their CBD oil within 4-6 weeks, but the truth is, it varies. It depends on how much you're using and how often you are using it.
Are all your CBD products third party lab tested?
Of course! We double lab test every batch of our CBD oils with two of the best CBD laboratories in the industry. You can view our recent Certificates of Analysis online or scan the QR code on the product packaging.
Is your CBD oil organic and vegan friendly?
Yes, that's right. Our organic CBD oil is made from hemp plants that have been grown outdoors in direct sunlight, without the use of any harmful chemicals. We're also registered with The Vegan Society who have checked our ingredients and manufacturing process before giving us the "Vegan" seal of approval.
When will I receive my order?
Every order placed on our website includes FREE UK standard delivery (2-3 working days).
If you're in a rush, you can choose express delivery to ensure that your products arrive quickly within 1-2 working days.
Orders placed before 2 pm will be packaged and sent the same day.
Got a question that we haven't answered yet?
Feel free to drop us a message below. We'll try to help you however we can!
Our CBD oils are sold as food supplements and they are not intended to diagnose, treat or cure any disease. They should be taken as part of a healthy lifestyle to assist your overall wellbeing.
Natural Health Goods 500mg CBD oil is made using EU approved strains of Cannabis sativa L. that contain less than 0.2% THC. In addition to this, every batch made has been tested multiple times to ensure they contain less than 1mg THC to comply with UK law.